On set / The Green's in the Bottle
In October 2017, Modio Media travelled to the port city of Sciacca in Sicily for three days of filming at Bonolio Sicily's leading olive oil producer and one of the largest in Italy. The shoot focused on positioning its scrumptious extra virgin olive oil in the U.S. market through its American distribution arm, Bono USA.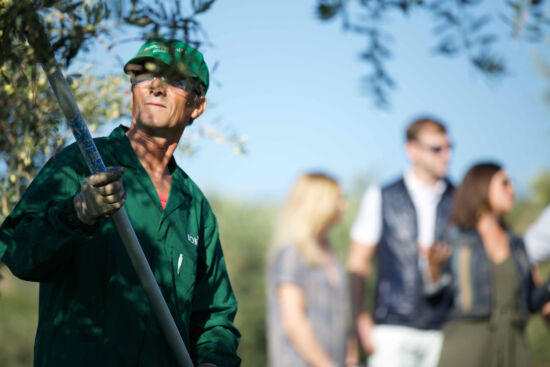 In 2017, Bono USA, one of Italy's top olive oil producers, landed an exclusive distribution deal with family-owned supermarket chain Rouses which has locations across the Southern U.S. Through connections at the Italian Trade Agency, Modio Media was tapped to create a video following CEO Donny Rouse and his family during the annual olive harvest in Sciacca, Sicily where the Bono family has been making high-quality olive oil for generations.

In perfect autumn weather, we captured Donny and family inside Bono's lush groves in the hills outside of Sciacca, abuzz with movement as teams of workers harvested by hand and inside its state-of-the-art facility where plump, glistening olives are transformed into a deliciously piquant extra-virgin olive oil, richly green in color, a perfect accompaniment to Sicily's vibrant style of cooking. The day ended around the dinner table with typical regional dishes enjoyed by all and an impromptu lesson on tasting olive oil led by Bono USA's marketing director Salvatore Russo Tiesi. Between these charming Americans from the Deep South and the hospitable Sicilians who are deeply proud of their food tradition, for our team it was a truly unforgettable experience.