On set / That's a Wrap!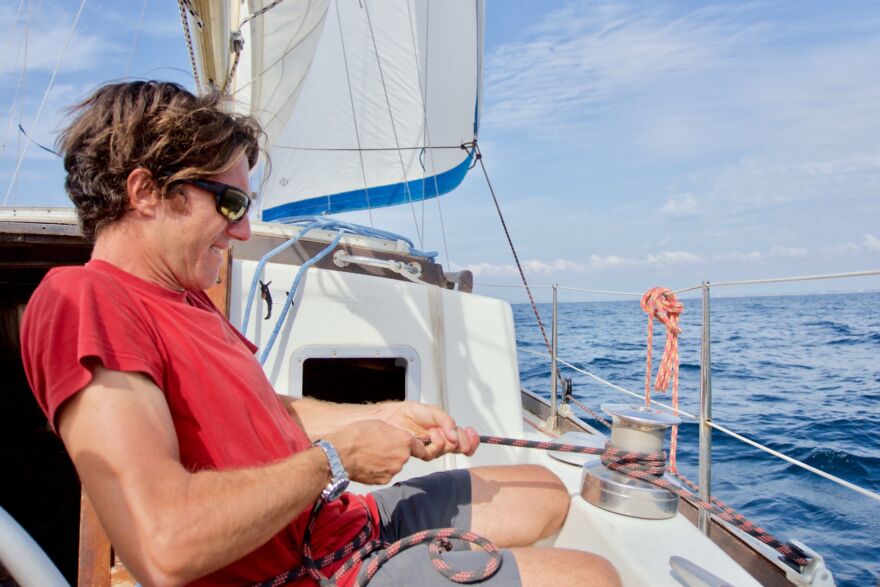 That's a Wrap!
30.000 Miles to the Finish
That's a Wrap!
30.000 Miles to the Finish
After nearly two years of filming, on the Tuscan coastline and hinterland, we recently wrapped our latest feature documentary, 30.000 Miles to the Finish, that profiles skipper Francesco Cappelletti, the only Italian to compete in the Golden Globe Race 2018, a single-handed regatta around the world (hence the title) in a vintage boat. No stops, no outside assistance, no technology.
It's one of the most extreme sailing races of modern times the first edition of which took place back in 1968. The race was controversial back then—only one sailor actually completed the race—as was the last edition. We're not in the sailing world by any stretch of the imagination, but there was something about this story that intrigued us. We originally were contacted by Francesco back in the Summer of 2017 to shoot an interview for the race that the GGR organizers requested from all participants. e realized that Francesco was a compelling character and that as the only Italian, he'd have a lot of visibility as he prepared for the GGR. As he moved further into his preparations, he kept on hitting obstacles, both personal and financial, and we kept the cameras rolling. We handed Francesco a Go-Pro (and $10 microphone) to keep a video journal, he shot amazing footage which is featured in the film. Over the next several months, we'll be ramping up distribution on both sides of the Atlantic and submitting to select festivals worldwide. It's a universal story about passion, tenacity, disappointment, and the long road traveled to reach one's dreams.

Visit the film's Facebook page for updates and upcoming screenings and festivals.